Manchego PDO Sheep Cheese 3 Months - 150g Wedge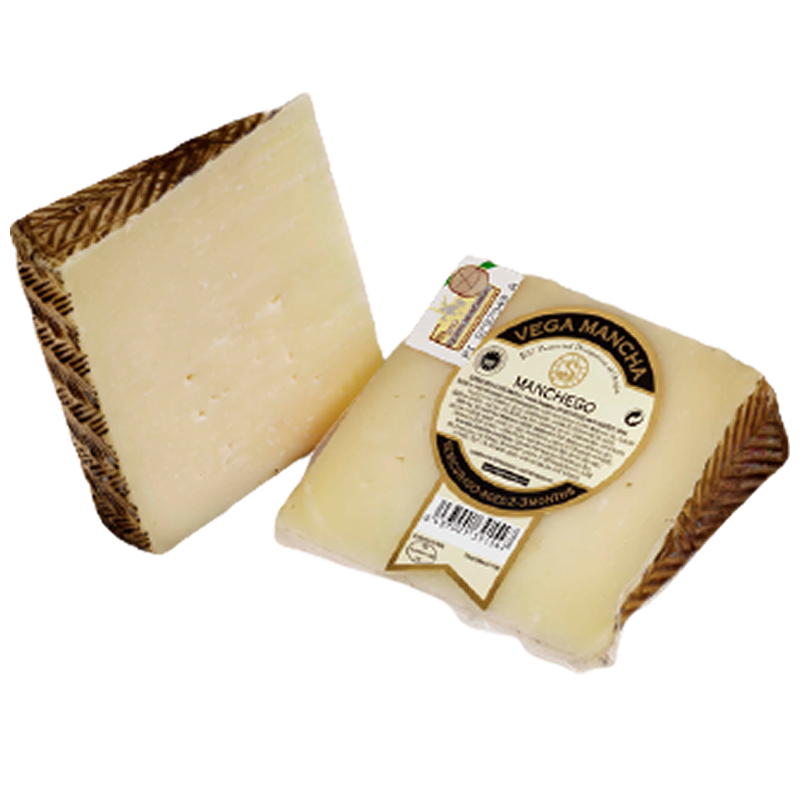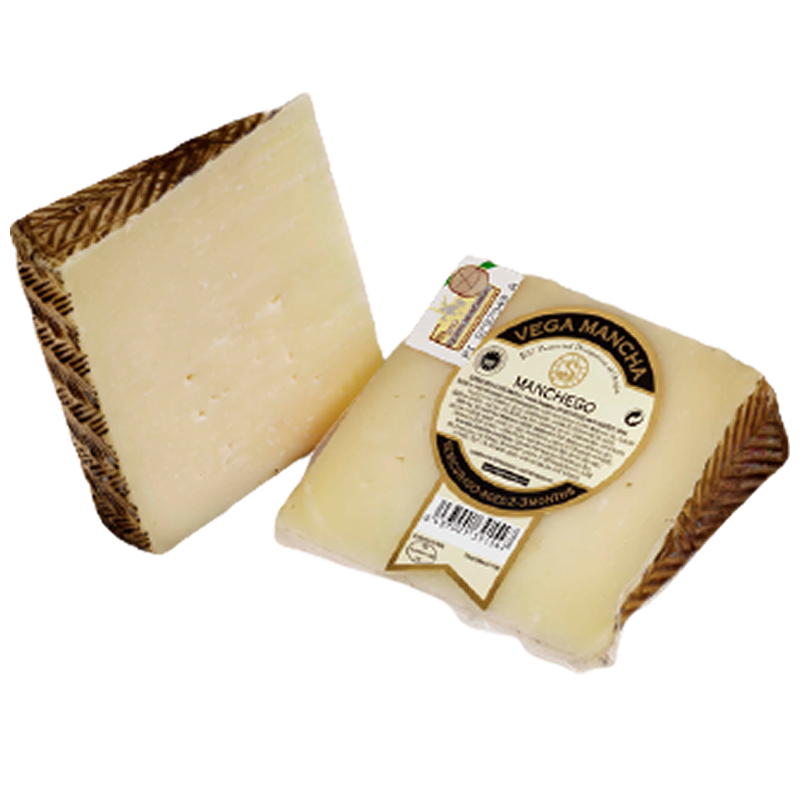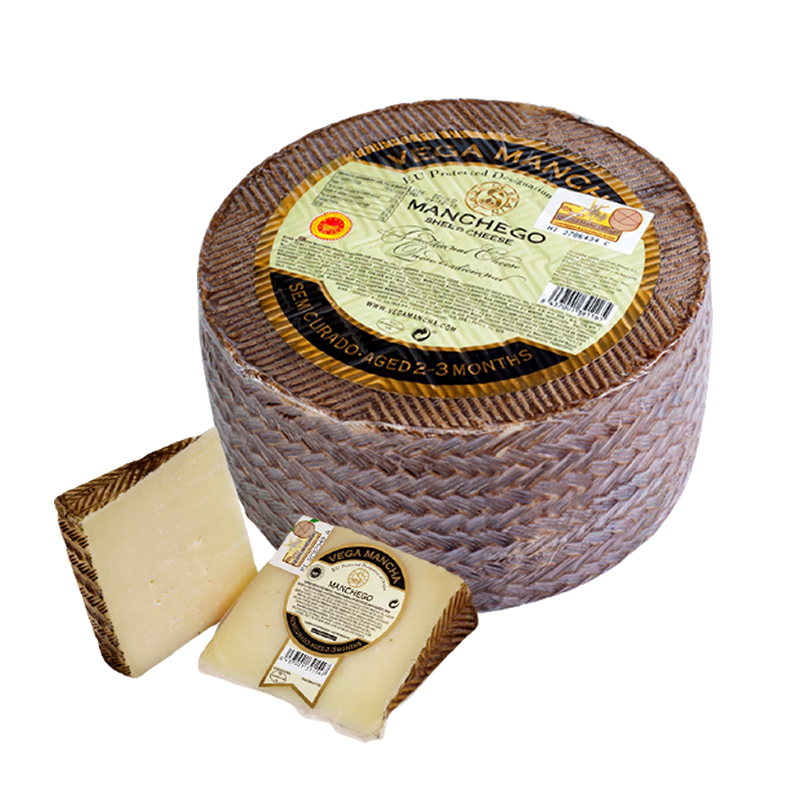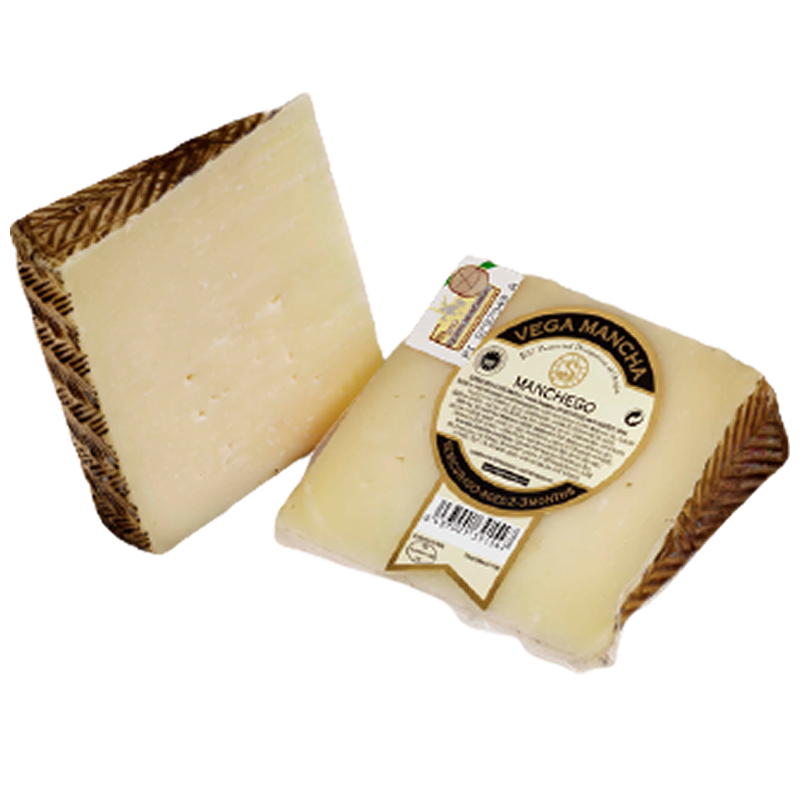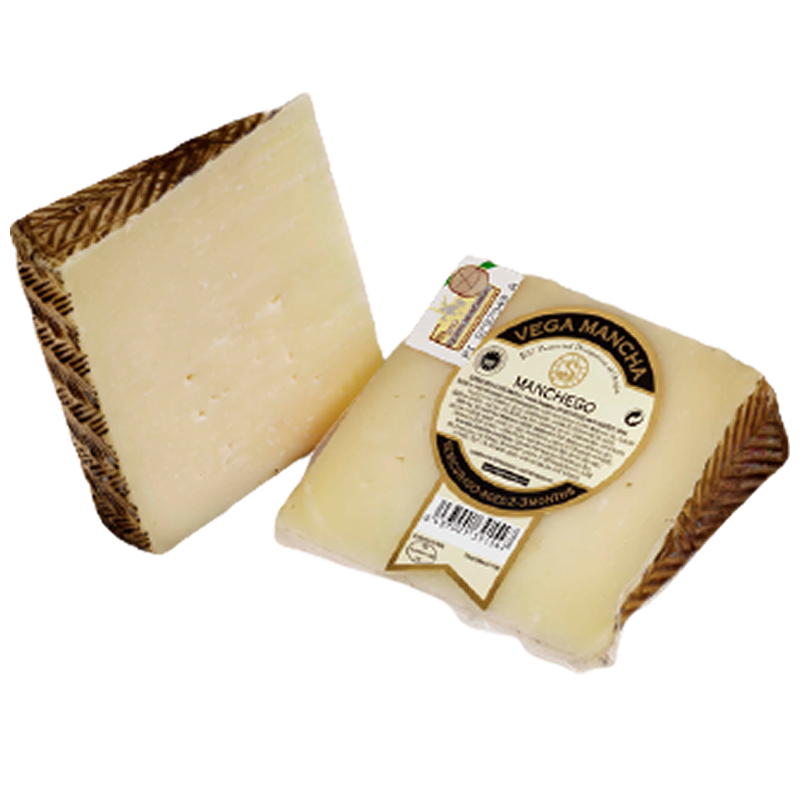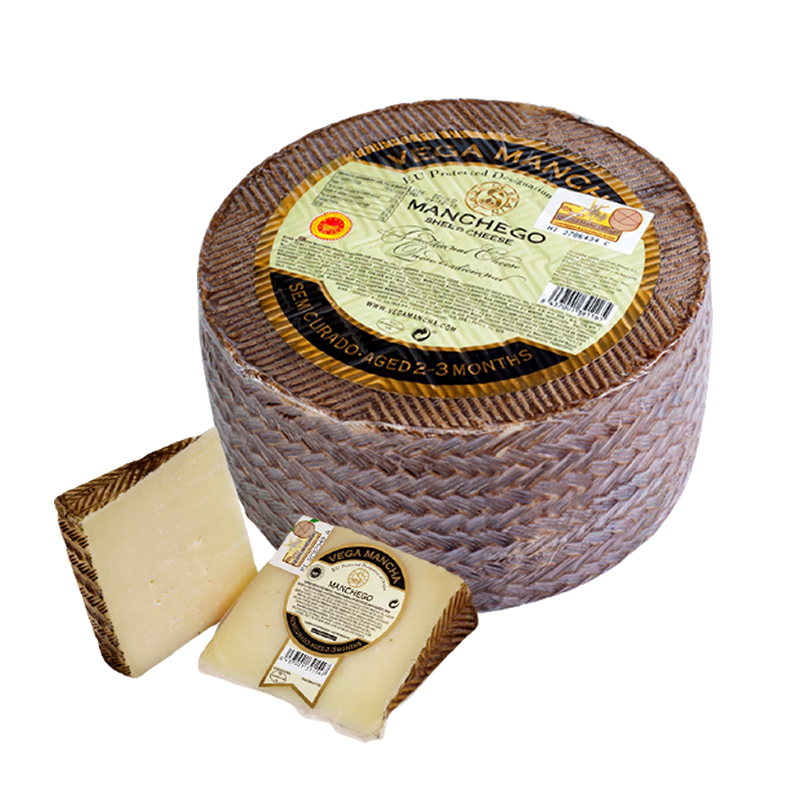 Manchego PDO Sheep Cheese 3 Months (150g Wedge)
(This Product also come in a 3kg Wheel, contact us for details)
General Information
Pasteurised Manchego Milk, 2-3 months matured wheel.
Manchego is a creamy, nutty, buttery, and rich Spanish sheep's milk cheese, produced only in La Mancha region of Spain.
Sheep Milk Cheeses:
Although there are many Sheep's milk cheeses in Spain, like Roncal, Idiazabal, Zamorano and the 'tortas', Manchego is theKing of Sheep Milk cheeses.
The designation queso manchego is protected under Spain's denominación de origen regulatory classification system, and the cheese has been granted Protected Designation of Origin (PDO) status by the European Union.